All Level Iyengar with Ropes
This class is taught by: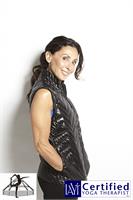 I want to share my love and passion for Yoga with people. It changed my life over 30 years ago and helped me transform into the best me I could be. As a certified Iyengar teacher, I have developed a dialog between my body and my mind through the instruction of the alignment of one's body. I realized that the physical body is constantly speaking to us and that we often don't take time to listen to it because we are so busy with our daily lives and distractions. The improved focus through yoga has a direct effect on meditation and health. I want to share this passion with my students to inspire and guide them through their own self- inquiry and journey through a regular and consistent practice.
Supple body, supple mind ……. Healthy body, happy mind.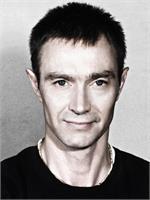 I began my practice of yoga in Ukraine in 1987.
I came to the US in 1996 and discovered Iyengar yoga while attending yoga classes at Govinda's yoga studio. Since then, yoga became my life and soul. I now hold an intermediate junior 1 Iyengar yoga certificate.
I bring to my classes a knowledge of connection between the body, mind and soul. I like to challenge my students to overcome theirs fears and limits. I blend philosophy and knowledge of the medical effect of asanas into the practice. I take special interest in studying Vedic scriptures and philosophy, as well as Ayurvedic and Reiki massage. Art and Design are others hobbies that I do in my spare time.