Yin Yoga
This class is taught by: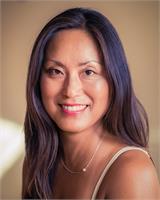 Steph Kang aka turtle Flow yoga is a E-RYT 200®, RYT 500® yoga instructor certified through YogaWorks and Bryan Kest's Power Yoga. She's dedicated to guiding her students find their inner sparkle. She's inspired by the healing and transformative effects yoga has on students of all ages and levels. In her classes, Steph emphasizes breath, mindfulness and play to ensure that students come out of each class feeling light, joyful, calm, stronger and flexible. She loves to cultivate the feeling of oneness through music, animals, traveling, art and doga (yoga with dogs). "Go Within & Find Your Inner Sparkle!"
This class Cultivates flexibility and stillness with a long held stretch at the deeper layers of the body: connective tissue, ligaments and fascia. Yin yoga emphasizes honoring the uniqueness of each person's body and don't need to be flexible to practice. Also great for joint health and opens the the meridian points, channels of energy based in traditional Chinese medicine, for chi (life force energy) to flow through. It's the perfect supplement to the flow yoga and Iyengar yoga classes and can be meditative.
Upcoming classes: