Vinyasa Flow 1+
This class is taught by:
I believe in heat and just like B.K.I says, there is no magic pill to master anything. It has to be earned with sweat so get ready for a heated, fun Hatha flow with challenging sequence, lots of prop use, and restoratives at the end
Yoga has been the balance and center of strength providing the daily shift of my rajastic state of mind into a more sattvic place, connecting the body and mind…. the goal of yoga.
I love the endless joy of learning and listening to my body and watching daily how it changes, moving away from thought and the chitta vrittis (fluctuations of the mind), seeing the future created out of the present, living moment to moment… breath to breath.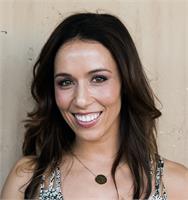 Orit discovered the sanctuary of yoga nearly a decade ago, while trying to balance the stresses of a demanding career in the finance field of corporate America. As a former competitive swimmer who appreciates a healthy sweat, Orit was at first attracted to yoga for its physical benefits. She found the physical postures of yoga both fun and challenging, but the unexpected gift she discovered through yoga was the shift in perspective that it brought into her life. Orit remembers leaving yoga class one day feeling different - calm, peaceful, and connected, with a huge smile on her face that she couldn't wipe off. As Orit continued to deepen her practice and delve into yoga studies, she found herself transformed, and realized that teaching yoga was her true calling in life. As a 500-ERYT with Yoga Alliance, and YogaWorks trained, Orit is honored to share the healing benefits of this ancient practice with others. Orit's classes are dynamic and fun, with an emphasis on intelligent sequencing and precise alignment. Orit teaches with the awareness that no two bodies are the same, and that everyone has their own practice. Orit believes in the importance of providing modifications and variations in her public classes so that each student can progress along his or her own unique journey. One of the things Orit loves about yoga is that you can show up to your mat exactly as you are, and work toward your own personal edge to grow into your best version of yourself. Orit believes that yoga is for every BODY, every age, every bank account. Orit feels blessed everyday to teach yoga, and to watch her students grow and thrive.
Hatha yoga (or Vinyasa flow) synchronizes the breath with the movements of the body. The poses run together in a dynamic and fluid fashion. This class is for level 1+ students and advanced students who want to be challenged and perform their arm balance, back bends and challenging poses.