Deep Stretch w/Props
This class is taught by: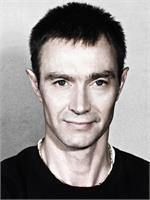 I began my practice of yoga in Ukraine in 1987.
I came to the US in 1996 and discovered Iyengar yoga while attending yoga classes at Govinda's yoga studio. Since then, yoga became my life and soul. I now hold an intermediate junior 1 Iyengar yoga certificate.
I bring to my classes a knowledge of connection between the body, mind and soul. I like to challenge my students to overcome theirs fears and limits. I blend philosophy and knowledge of the medical effect of asanas into the practice. I take special interest in studying Vedic scriptures and philosophy, as well as Ayurvedic and Reiki massage. Art and Design are others hobbies that I do in my spare time.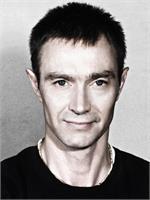 In this Deep stretch class we will incorporate props to help get us in a safer and deeper alignment to feel the benefits stretching thru yoga poses. Yoga is famous for its mental and physical fitness such benefits are; Strength, Flexibility, Control, Stress, and release of tightness and back pain, neck and shoulders. Have fun with the usage of props while stretching.
Upcoming classes: