New to yoga
This class is taught by: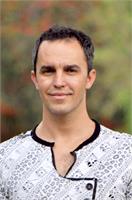 I was first introduced to yoga at age 12, and practiced Martial arts and Yoga throughout my teens. When I moved to LA in 1996, I discovered Iyengar yoga and was drawn to its integrity and intelligent sequencing. It helped me heal my chronic ankle injury and taught me how to deal with my mild scoliosis. In 2001, I went to Pune, India and spent a month studying with the Iyengar family. A few years later I became a certified Iyengar teacher and have been teaching professionally and full time since 2006.
For me yoga is a way to connect to my true self, and I try to live by its principles. I love sharing it with new students, and try to challenge my students to leave their comfort zone and learn the poses in a progressive manner, step by step.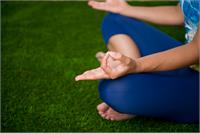 Beginning a yoga practice can be a challenging, rewarding and life-changing journey. Having a firm grasp of the basics is essential for continued growth, development and stability in a yoga practice. In this class, students will be instructed in the foundational standing and sitting poses as taught by BKS Iyengar with the aim of developing strength in the arms and legs, flexibility of joints and ligaments, increased body awareness and improved posture while reducing stress and tension. Students will also be instructed in studio etiquette and the use of props to enhance and enrich their practice. Students will be sitting on the floor at the beginning of each session, and classes are designed for those who can get up from and down onto the floor on their own power with ease.
This class is offered every Wednesday & Friday at 11:15a-12:45a
Upcoming classes: