Beginners Yoga (non-iyengar)
This class is taught by: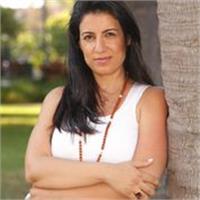 Poopack has been practicing Yoga ever since she took her first class in 2002. Her passion for Yoga has evolved over the years as her mat has become her best friend. She continues to practice daily and is always searching for beautiful things in life to inspire her teaching skills. She is a graduate of the 500 hour teacher training program through YogaWorks. Poopack truly believes that Yoga can heal everyone, as well as encourage beginning students. She recognizes different levels and strengths and strives to accommodate all of her students. Poopack's Yoga classes are energetic, fun, constructive, and passionate as well as a fantastic workout. Her love of life, family, and of course Yoga are all integrated into her practice and teach. Namaste.
Find your balance with precise instruction, alignment with breath, and movement. Classes are carefully sequenced to deepen the students' experience of yoga. Sun Salutes and postures are skillfully themed, and modifications are used to individualize the practice for each student. As a beginner, you can start with yoga beginner classes and gradually build up to more advanced levels as your practice grows.