Iyengar 2-3
This class is taught by: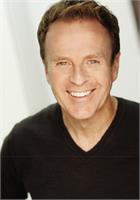 Seeker. Explorer. Intermediate Senior III Iyengar Yoga teacher.
Fundamentals through advanced. Challenging, informative, fun.

As a direct student of the late BKS Iyengar and daughter Geeta, I polish my studies in Pune, India annually since 2000. I am also grateful to have assisted in medical classes under their tutelage. I believe the discipline of practice, especially sequencing of learning, is key to freedom and enhancing one's potential … having some fun along the way is also vital!
In addition to regular classes, I offer workshops for other persons with MS and neurological challenges.I teach in LA and worldwide. Private instruction available.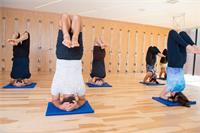 For continuing practitioners. This class offers a deeper exploration, building upon the fundamental asanas and pranayama in the Iyengar tradition to intermediate stages and beyond. Please have a regular practice of inversions and be willing to explore more. Minimum 1 year Iyengar yoga experience.
Upcoming classes: