Power Yoga
This class is taught by: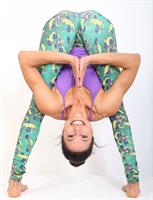 I believe in heat and just like B.K.I says, there is no magic pill to master anything. It has to be earned with sweat so get ready for a heated, fun Hatha flow with challenging sequence, lots of prop use, and restoratives at the end
Yoga has been the balance and center of strength providing the daily shift of my rajastic state of mind into a more sattvic place, connecting the body and mind…. the goal of yoga.
I love the endless joy of learning and listening to my body and watching daily how it changes, moving away from thought and the chitta vrittis (fluctuations of the mind), seeing the future created out of the present, living moment to moment… breath to breath.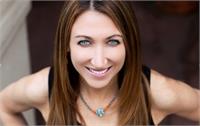 Erin completed her 500-hour Teacher Training through Yogaworks and is passionate about yoga in every sense and with all of her heart!
Erin's classes are dynamic, well-rounded, challenging, and sweaty, and are sure to keep you out of your head and habits, facilitate a greater awareness, focus, awakening and stillness in the mind, a strengthening of the body, and a softening of the heart. Her instruction is clear, her energy is positive and light-hearted, and her class is encouraging and set to music.
Hatha yoga (or Vinyasa flow) synchronizes the breath with the movements of the body. The poses run together in a dynamic and fluid fashion. This class will flex, extend, and rotate the hips to increase mobility, ease back pain, and improve the circulation in your legs. And because we all hold so much stress and negative feelings in our pelvis, these sequences will benefit your emotional, mental, and physiological state.