Yoga for MS and other movement disorders
This class is taught by:
I became a certified Iyengar teacher in 1995. I had the immense privilege of being personally instructed on several occasions by B.K.S. Iyengar, most intensively during the photo shoot for the book, "Iyengar Yoga: The Path to Holistic Health." I love the versatility of yoga; it can be used to alleviate suffering on a physical level, but is also the most sophisticated tool for self discovery on psychological and spiritual levels as well. There is much joy to be found in the persistent practice of this transformative and noble healing art, science, and philosophy!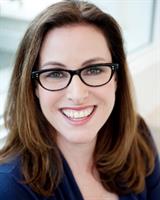 This is an ongoing class that meets every Saturday. This class specifically focuses on students with MS or other movement disorders.
Introduction to incorporating Iyengar Yoga to address and help manage symptoms and challenges associated with Multiple Sclerosis and similar neurological conditions. While yoga is not a cure for MS. In the words of BKS Iyengar "yoga helps us to endure not cure."
This class meets every Saturday at 12:30-2:30pm
Please check online for final listing of class, schedule subject to change. www.namastday.com/schedule
Upcoming classes:
Sat

Oct 28 12:30 pm - 2:00 pm

with

Leslie

Peters




Sat

Nov 04 12:30 pm - 2:00 pm

with

Leslie

Peters




Sat

Nov 11 12:30 pm - 2:00 pm

with

Leslie

Peters




Sat

Nov 18 12:30 pm - 2:00 pm

with

Leslie

Peters