Level 1-2 with Restorative
This class is taught by: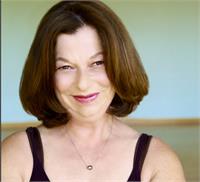 Ida E. Unger, Certified Iyengar Yoga Instructor, M. ED. began teaching yoga in 1987 at her home-based studio in Santa Monica, Yoga Garden Studios, and at Santa Monica College. She has studied with the Iyengar family in Pune, India. Ida feels eternally grateful for the changes yoga has brought to her life and is honored to share this practice with all who want to live with more of themselves awake, alive, present and peaceful. In the early 90's, she began to connect her Jewish roots with her Yogic wings, resulting in a deepening of both. She lives in Tujunga, where you will find her hiking with her family and dogs, reading a book, or standing on her head.
A less rigorous class with focus on relaxation. The poses are held longer and supported using props to deeply rejuvenate and calm the body and mind.