Alexander Technique + Yoga
This class is taught by: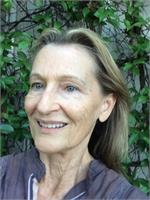 Malona is a AmSAT certified teacher of the Alexander Technique.
B.K.S. Iyengar certified yoga teacher.
E-RYT500. YACEP with Yoga Alliance.
Malona's experience has evolved over years of practice and continuous study, teaching group classes, workshops, and private classes. In her work with students she has always fostered self-awareness and the recovery of the body's own intelligence. She is passionate about helping them find grace, ease and freedom in their everyday movement and yoga practice.
For more information on the Alexander Technique visit:
http://www.amsatonline.org
This class starts Tuesdays, July 4-Sept 26th (3 months only) at 8:30-10am.

Alexander Technique + Yoga
You will be using your body for a lifetime. The Alexander Technique, a non-invasive technique that teaches us how to listen to the body in motion and respond wisely, helps us recognize our postural habits and transform effort, tension and fatigue into ease, mental clarity and grace.
In this summer yoga class series, we will use basic functional anatomy along with the Alexander Technique principals of:
* Awareness - where are you now in your body?
are you fully present, mentally & physically?
* Inhibition - pausing between stimulus (pose) and response (action)
can prevent patterns of unnecessary tension
* Direction - choice; consciously directing your body in a way that works in harmony with your natural alignment.
Beginners of yoga welcome. All yoga styles welcome.
Namastday memberships and class packages accepted.