Beginning Iyengar Yoga
This class is taught by: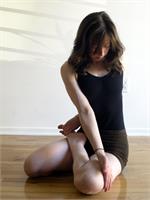 Nancy has been teaching Iyengar yoga for 20 years.
She was first attracted to yoga because of B.K.S.Iyengar's unique approach, which includes attention to body alignment and respect for yoga's philosophical lineage.
Nancy has studied with the Iyengar family many times in India, the U.S. and China.
Nancy continues her study of Iyengar yoga with the Iyengars, Manouso Manos and Paul Cabanis.
Nancy is a CIYT, Junior Intermediate III certified Iyengar teacher.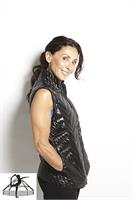 I want to share my love and passion for Yoga with people. It changed my life over 30 years ago and helped me transform into the best me I could be. As a certified Iyengar teacher, I have developed a dialog between my body and my mind through the instruction of the alignment of one's body. I realized that the physical body is constantly speaking to us and that we often don't take time to listen to it because we are so busy with our daily lives and distractions. The improved focus through yoga has a direct effect on meditation and health. I want to share this passion with my students to inspire and guide them through their own self- inquiry and journey through a regular and consistent practice.
Supple body, supple mind ……. Healthy body, happy mind.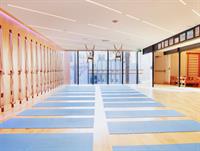 "Yoga allows you to find a new kind of freedom that you may not have known existed."- B.K.S.Iyengar
Whether you are just beginning to practice yoga, returning after a break or simply want to learn more for your own home practice this class is for you. It consists of building on the previous with instruction in the postures and breathing exercises that create the building blocks of Iyengar Yoga. The use of basic props to enhance their effects will be covered, as well as your individual needs and concerns.
Upcoming classes: