Ashtanga led
This class is taught by: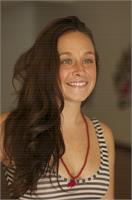 Jennifer Smith is a yoga teacher dedicated to teaching the yogic lifestyle through helping her students appreciate the process and not just the goal. Empowering her students on and off the mat with the message to never give up, but always let go. She teaches with a tangible energy and genuity that compels her students to trust the process and find the best in themselves.
She studied Hatha yoga and Ayurveda in Rishikesh, India then also concentrated on Ashtanga under Caroline Klebl. Her teaching style blends yogic therapy, with mindful sequencing and correct alignment while focusing on the breath to create a moving meditation. Her teaching and energy create a refuge for her students while pushing them to grow beyond their expectations. Her teaching styles include hatha, Ashtanga, children's, vinyasa flow, power, restorative, yin, meditation, and pranayama. With practice, we can shed the layers of our egos to let our true selves shine!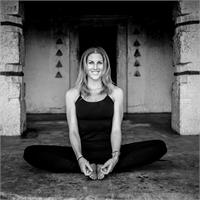 Tonya is a KPJAYI authorized Ashtanga yoga teacher. She has shared her love of the practice with students in Seoul, Dubai and across the US.
In 2007 Tonya set off to travel the world. It was during this time that she was first introduced to the Ashtanga yoga method. She has been a dedicated student ever since. Tonya spent the next seven years living in Asia and immersed herself in the study of Eastern philosophy, Ashtanga yoga and vipassana meditation. She has made several trips to Mysore, India to study with her teacher, R. Sharath Jois at the K. Pattabhi Jois Ashtanga Yoga Institute.
Ashtanga Yoga is a system of yoga transmitted to the modern world by Sri K. Pattabhi Jois (1915-2009). This method of yoga involves synchronizing the breath with a progressive series of postures, standing poses, and a seated sequence that includes deep hip openers. —a process producing intense internal heat and a profuse, purifying sweat that detoxifies muscles and organs.