Carmen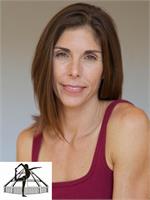 I found yoga in 1994 when I was living in Chicago. Shortly after that I moved to Seattle and then to Los Angeles, and my yoga practice remained the one constant positive and stabilizing influence in my life. This practice continues to provide a place for profound introspection that honestly makes everything in my life better!
I've been teaching full-time in Los Angeles since 2003. I've had the opportunity to study in India with the Iyengar family on 2 separate occasions and look forward to returning. The study of this science and art is truly endless! My classes are Active, challenging but lighthearted and my students are encouraged to move forward in their practice with mindfulness and joy.
Carmen is currently not instructing any classes.