Patrick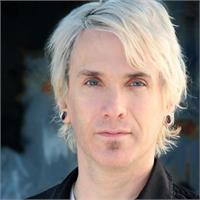 When I took my first yoga class, I had no idea what I was doing and how deeply it would transform my life. Starting with vinyasa, and yin, my quest for deeper knowledge of the subject of yoga naturally led me to the practice and teachings of BKS Iyengar. The depth, intelligence, and directness of the Iyengar system make transformation possible for everyone. I have been a certified RYT since 2008 and became a certified Iyengar Introductory level I/II yoga teacher in 2015.
Patrick instructs the following:
This varied class is suitable for all levels of practitioners, from beginning to experiencedstudents. Building on the foundational teachings of BKS Iyengar, this class will offer a continued and deepened exploration of asanas and pranayamas, with an aim towards developing and supporting a self-directed yoga practice. Come join us in building strength, confidence and stamina while nurturing and refreshing body and mind.




This class introduces the fundamental principles of alignment and breath to develop flexibility, strength and relaxation. We will use props for support, get grounded and melt tension. It is appropriate for beginners and for continuing students wishing to get back to basics. This is a Iyengar Style class.