Fadik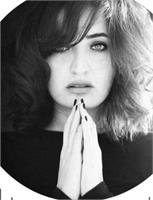 Fadik Sevin Atasoy is a certified yoga instructor, an award winning actress and a writer from Europe.
In 1994 she practiced teaching yoga along with her Performing Arts Studies in Ankara. For more than 3 years, Fadik instructed yoga and meditation to international practitioners in the Mediterranean at various luxury resorts which helped her to gain on understanding of the diverse needs of students. After that she lived and worked as a yoga and psychodrama teacher in Berlin and New York City. Fadik was appointed as a Film Ambassador of Turkey which brought her to California where she fell in love with the holistic lifestyle that the city offers. After accomplishing her diplomatic mission she decided to move to Los Angeles permanently in order to continue her yoga education where she trained and certified by Yoga Works. She is also the writer of the self-improvement novel Fadik and the Red Suitcase (Fadik ve Kirmizi Bavul) published by Artemis Publishing Group. In May 2017 she will appear on the cover and in a featured article in Yoga Journal TR, along with being selected as an important Yoga influencer.
Know more about Fadik www.fadikatasoy.com
Instagram @fadikatasoy, Twitter @FadikAtasoy
Fadik is currently not instructing any classes.